These bugs are too cute to ever think about squishing. The Slug And Ant Show™ is a brand new Christian pre school show produced by Salty Graphic Studio LLC.
The Slug And Ant Show™ features two of the best friends around who love to do things together like skating and exploring, but their favorite thing to do is share God with others.
Their first DVD will be released by Bridgestone Multimedia Group in February 2010 and will feature 3 Episodes, 3 Music Videos & 3 Bible Lessons.
The DVD received 5 out of 5 doves from the Dove Foundation. Click Here to read the review.
To find out even more information you can visit their website, www.slugandant.com which has games, printables and music. The video below features the shows opening theme song.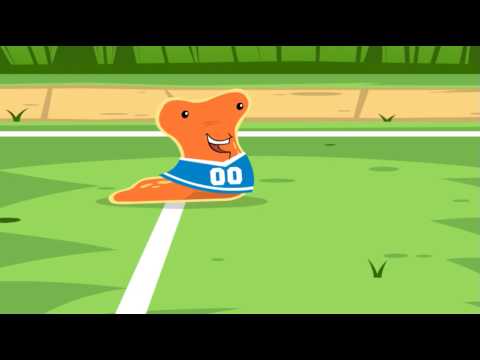 December 3, 2009 No Comments
First post and somewhat of a test.
Books Of The Bible featuring the Sunday School Lady are a series of fun shorts produced by Jellyfish Labs LLC. They can be seen on Phil Vischer's (yes the same Phil Vischer who brought us Veggie Tales) Online network Jelly Telly. They can also be purchased as downloads over at Worship House Media.
Short fun and some what whacky these animations take you one book at a time through the Bible and give kids (and adults) a brief overview of what each book of the Bible is all about.
The 2D animated segments in these shorts including the character designs were created for Jellyfish Labs LLC by our friends at Timbuktoons LLC.
Below is one of many available.
December 1, 2009 No Comments